Cylinder Head Guards
fits:
R nineT 2014~20
All R1200 Models 2010~12
R1200 GSA; RT 2010~13
R1200 R 2011~14
Regular price
$209 USD
Sale price
$198 USD
Unit price
per
International Customers Please Read!
The X-Head DOHC fits all 2010~2012 R models, 2013 GSA, and R nineT models from 2014~2020.  

X-Head DOHC DOES NOT FIT the 2021~23 R 9T, as BMW changed the shape of the cylinder head.
X-Head DOHC is designed to protect more of the cylinder head surface than any other guard for these bikes in the event of a fall. Even if it gets away from you in the driveway, the inertia will cause the bike to roll onto the face of the cover before the bike settles down on the bottom of the cylinder. When off-road riding, X-Head DOHC's work together with crash bars to prevent damage from rocks that can get past the bars.
X-Head DOHC are styled to complement the bike models appearance & are the best choice for riders who prefer protection without having to use crash bars, especially on an RT, R, and RS. Behind the super tough polymer shell is a thick rubber liner that helps absorb impact force against the cylinder. The thick shell scrapes when dragged along the ground, but it does not break.

All installation hardware included.

Download X-Head DOHC Installation Guide
View full details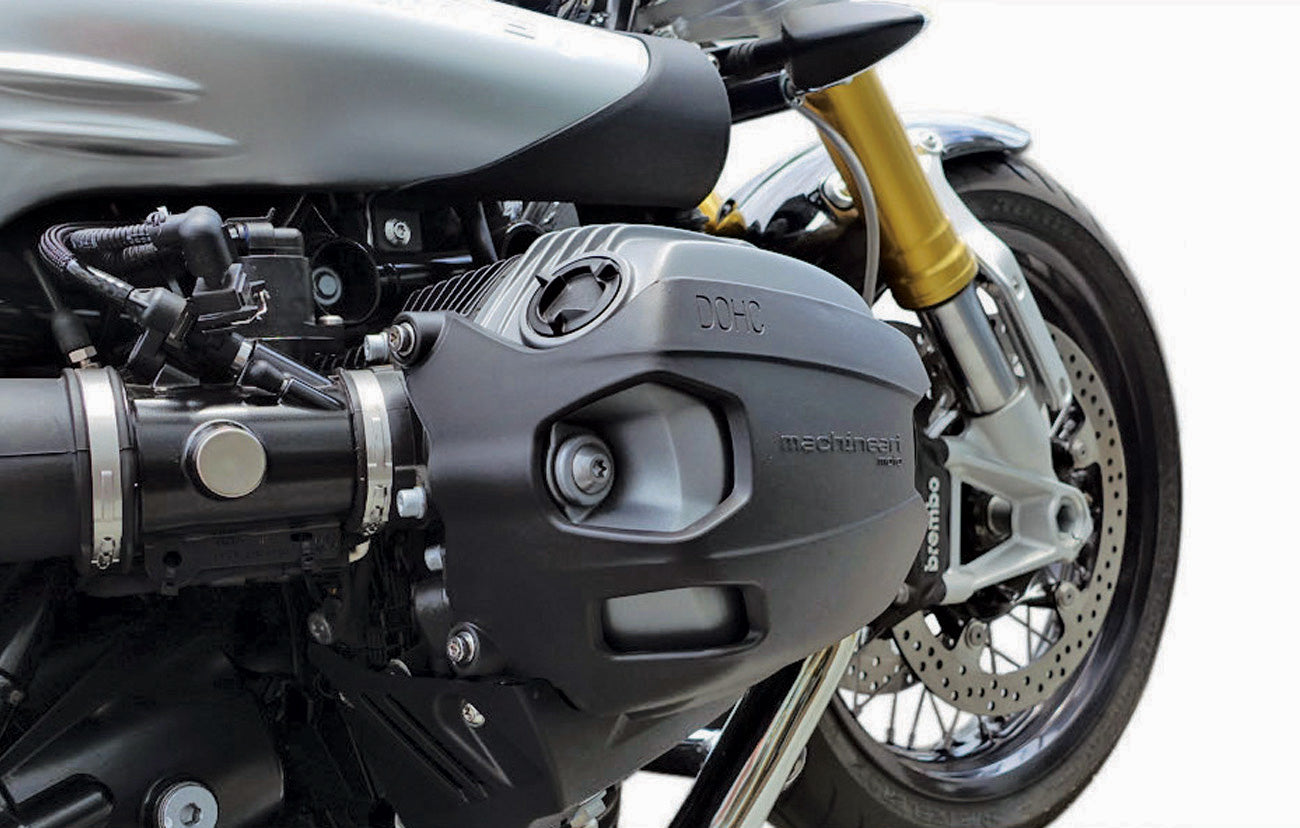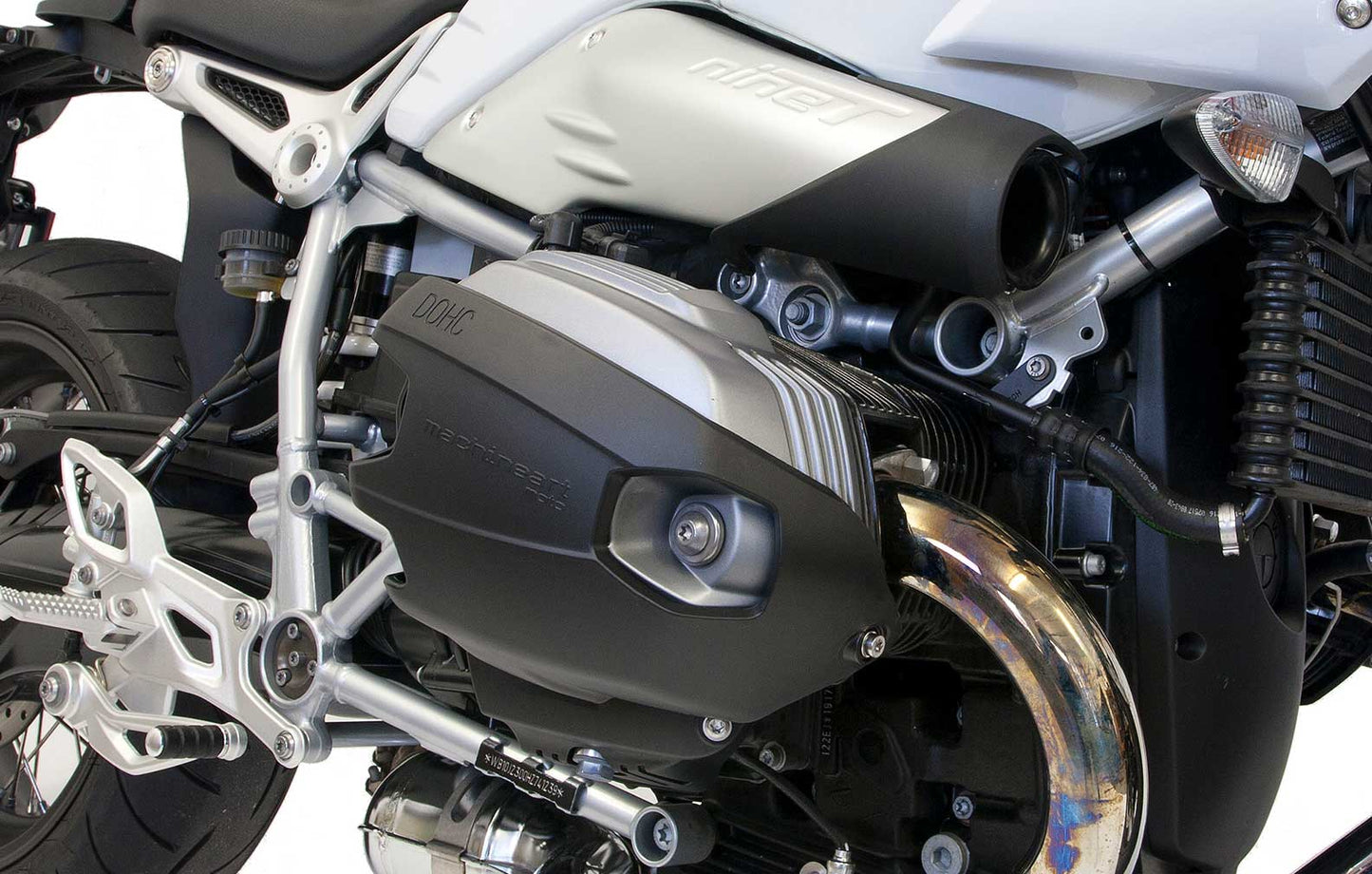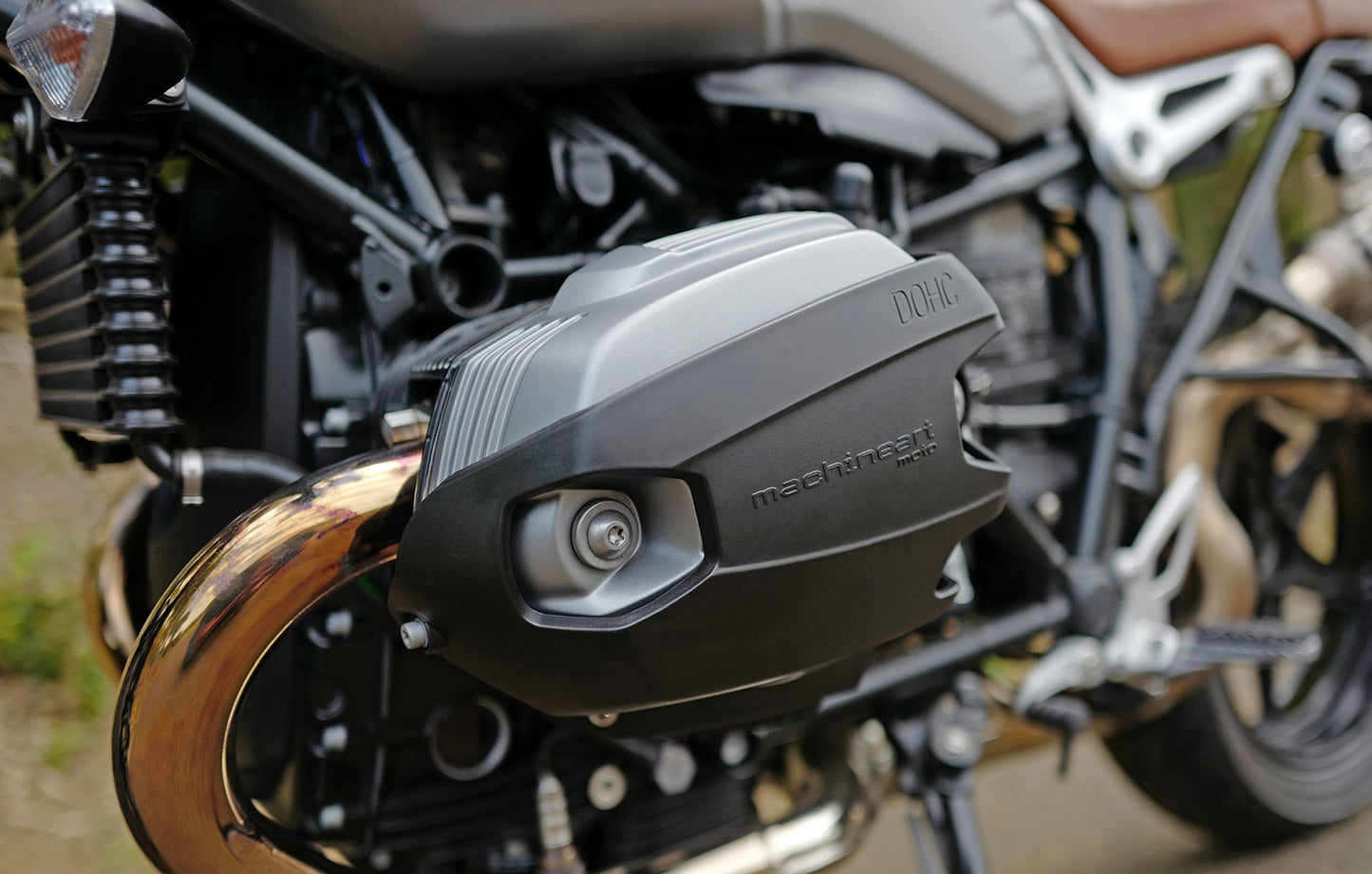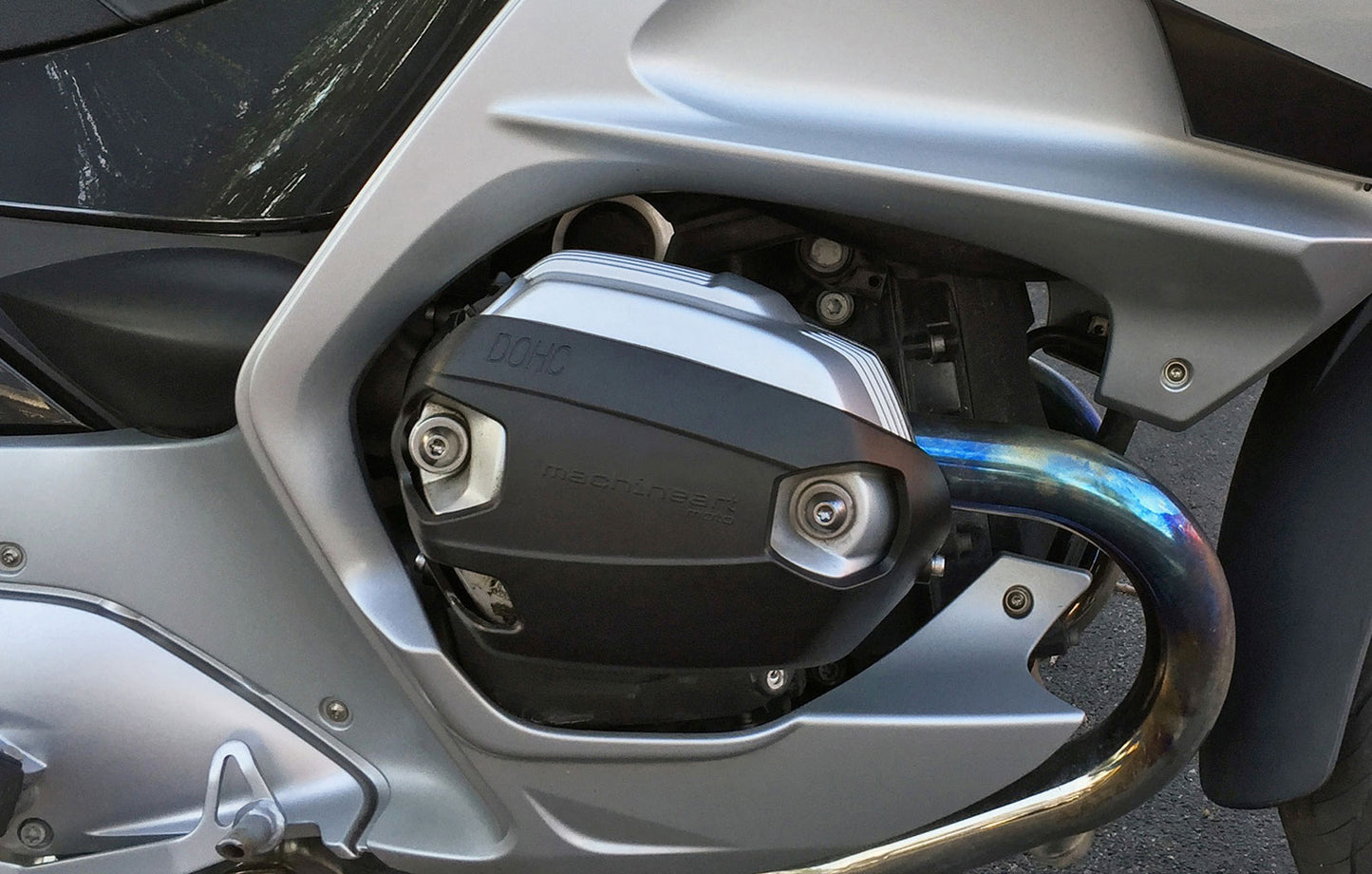 SEE ALL X-HEAD DOHC RELATED PRODUCTS:
Rear Suspension Guard

All years & models*

*see product page for details

15% Off

Multi-Functional Hand Guards

R nineT 2014~16

15% OFF

Multi-Functional Hand Guards

R nineT 2017+; Pure;

Scrambler; Urban GS

15% OFF