M

achineart

M

oto: The Art of the Machine
The products we love most in our lives are those that perform, solve functional needs, and ignite our emotions. The best designed products appeal to our desires for personal expression while doing what they do.  The art of the motorcycle captures our desires and makes them intrinsic to our life experiences - expressions of ourselves as we cut through the air across the world's landscapes.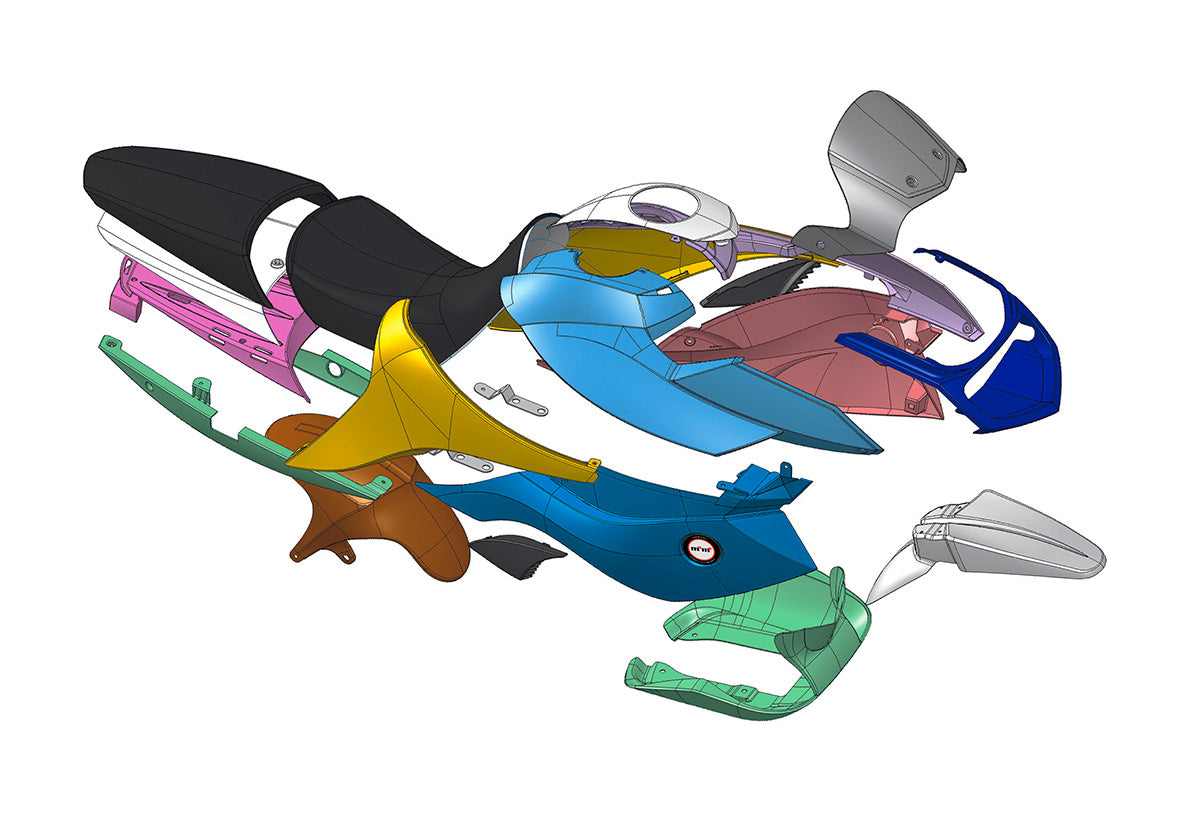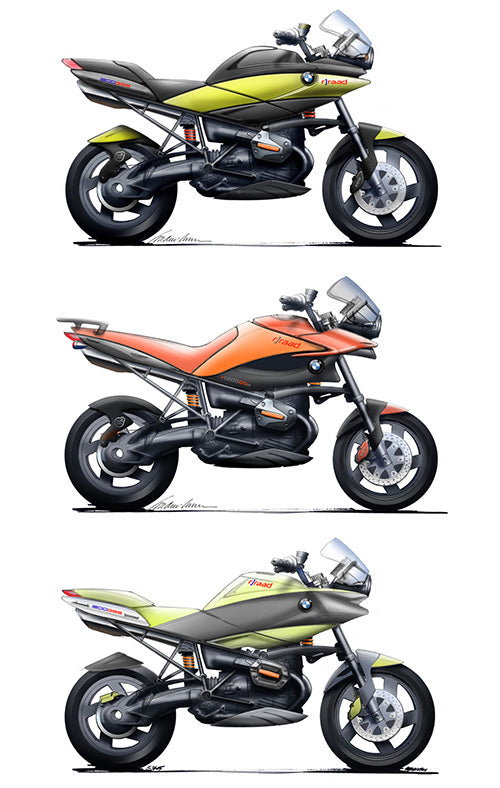 MachineartMoto evolved from Machineart Industrial Design, the product design consulting company I founded in 1988 to develop a variety of consumer and professional product categories for corporations, start-ups, and entrepreneurs – from business machines, eyeglasses, consumer products, exercise equipment, strollers, shoes, consumer electronics and more. Design was central to our development of solutions that worked, were easy to use, economical to produce, desirable to buy, and an aesthetic pleasure to own.  My love of motorcycles induced the desire to also design unique motorcycles and their accessories. That gave birth to MachineartMoto.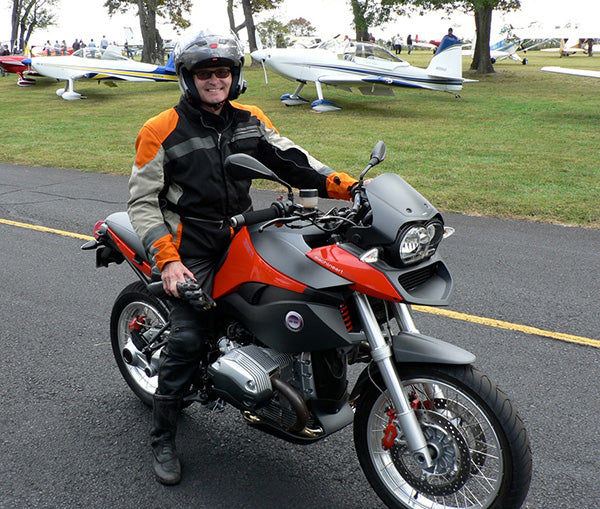 BMWs were my first love, having started with a beautiful, classic 1975 R90S which remains part of our collection. In the mid 2000's we designed a concept BMW, the GSM based upon a 2005 R1200 GS chassis with an all new lighter and sleeker body that discarded the 2-wheeled Land Rover aesthetic of BMW's signature GS, yet retained all of its on and off-road capabilities. The GSM gave birth to X-Head Cylinder Guards, MudSling rear suspension Guards, and Slipscreen sporting windscreens.
The GSM photo shown in the slider above has the latest ADVance Guard Multi-functional Hand Guards mounted. These ADVance Guards are now available for most BMW models, plus Triumph Tiger, Honda Africa Twin, KTM Adventure, Yamaha Tenere, and Aprilia Tuareg.
Function drives the unique solutions – always with a Design Edge. One of my favorite moto writers, Mark Barnes, wrote in the July issue of BMW Owners News, "Quality is a feature we perceive instantaneously, without analysis or any conscious, logical processing".  That is what we strive to achieve with every product: Quality, uniqueness, protection and style - the essence of the MachineartMoto brand. These are the benefits we provide to our customers.
Andrew Serbinski
MachineartMan